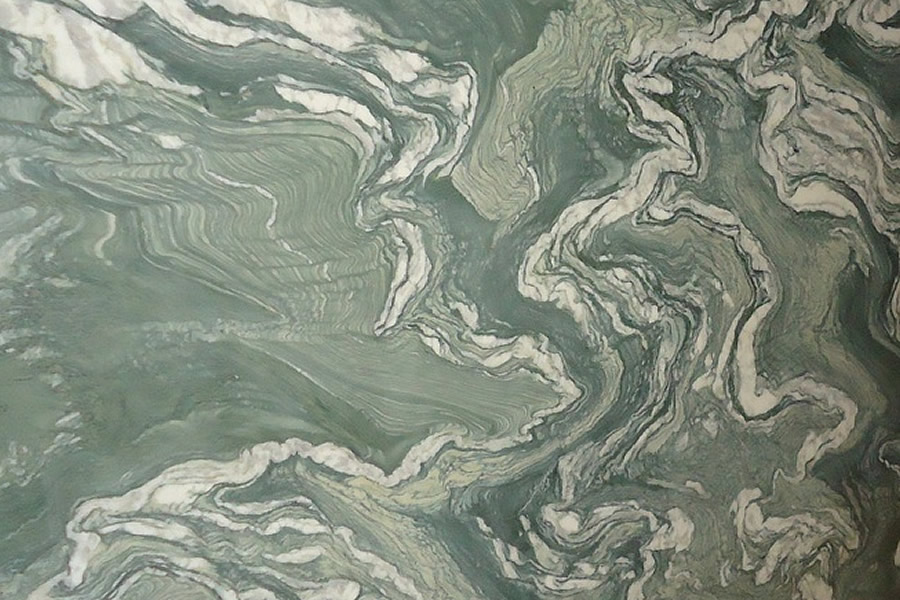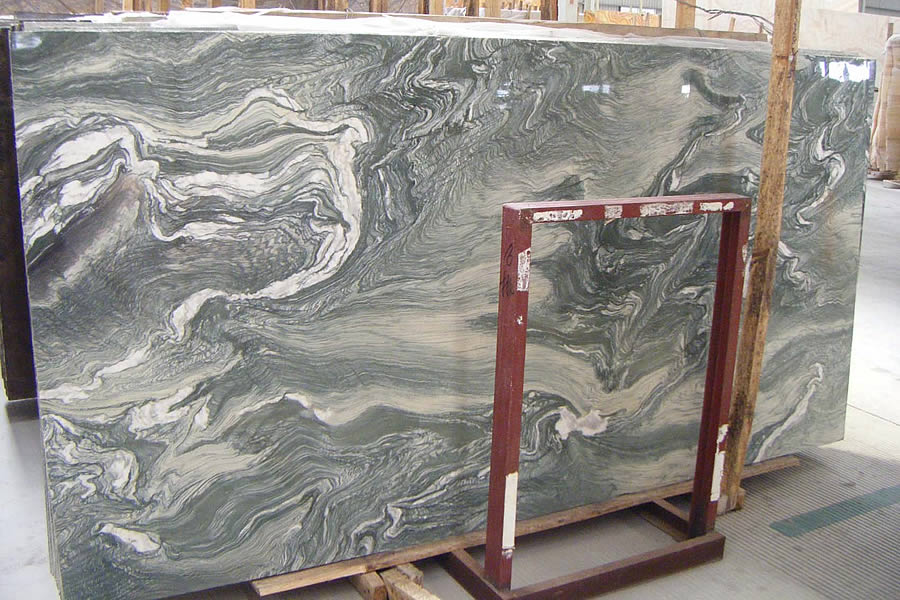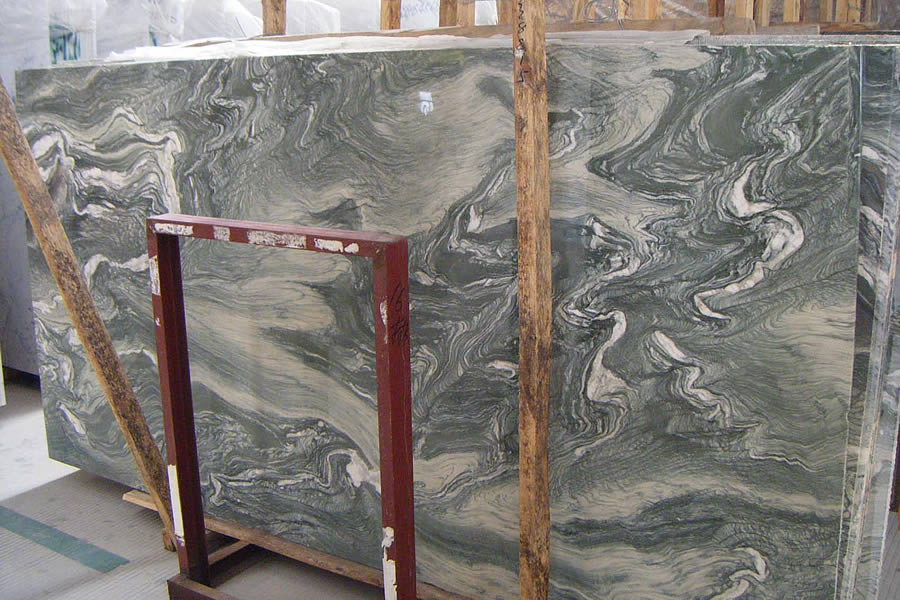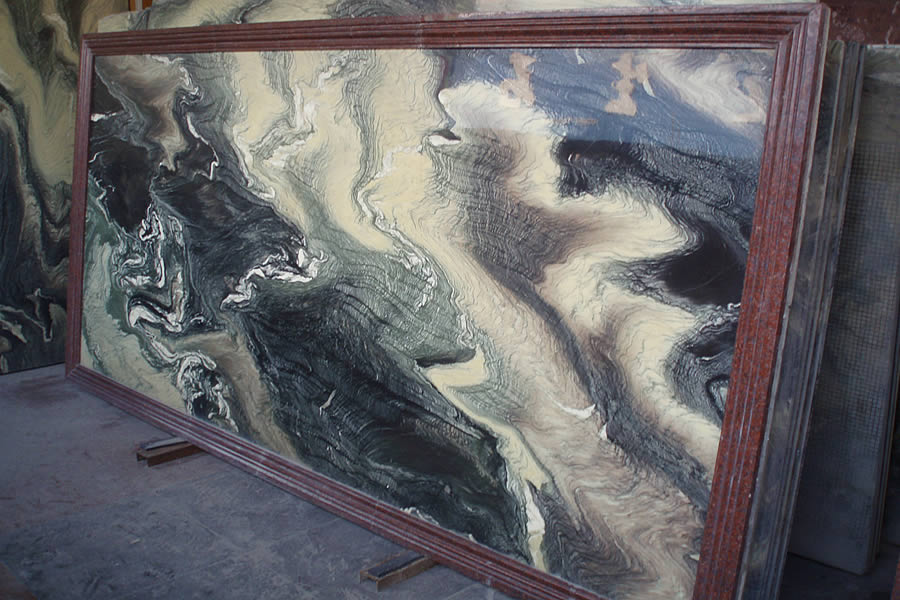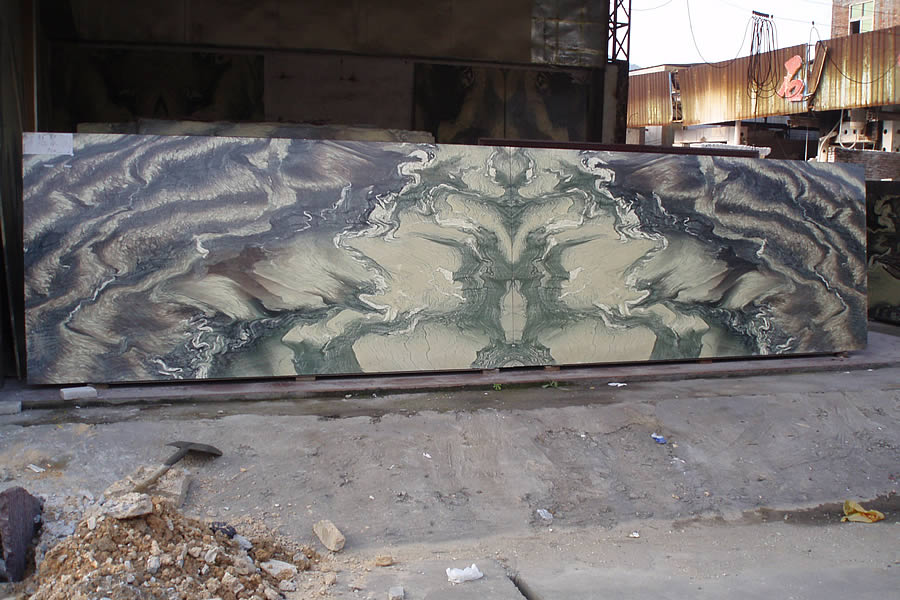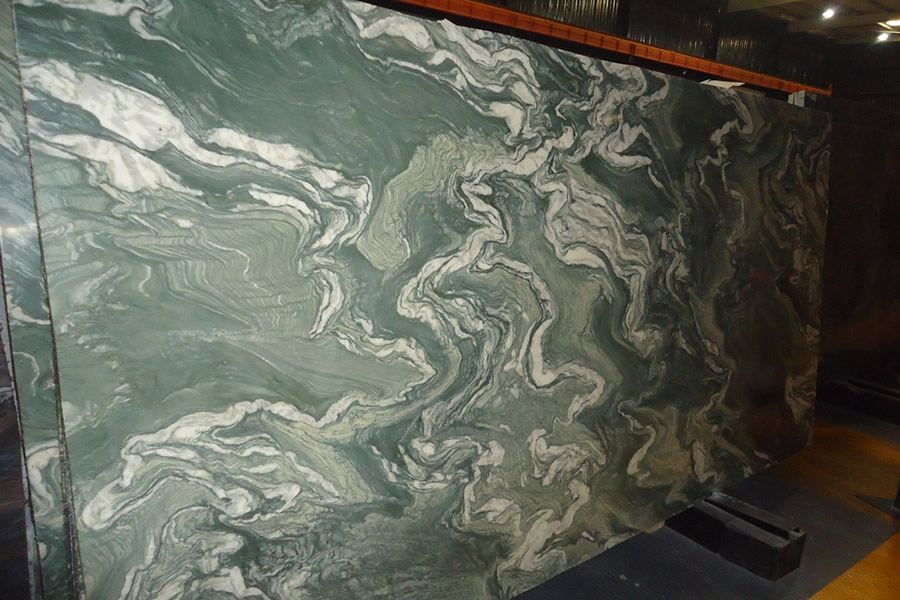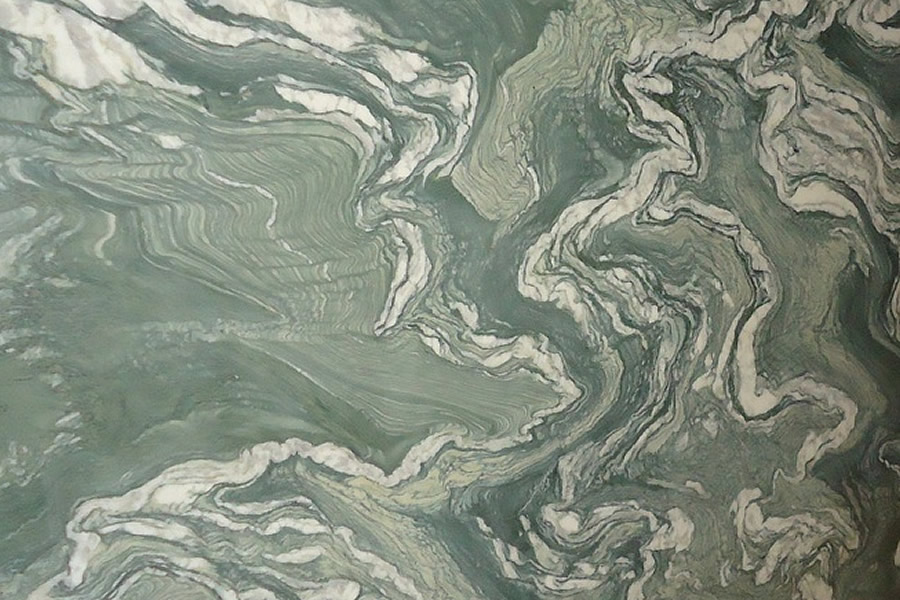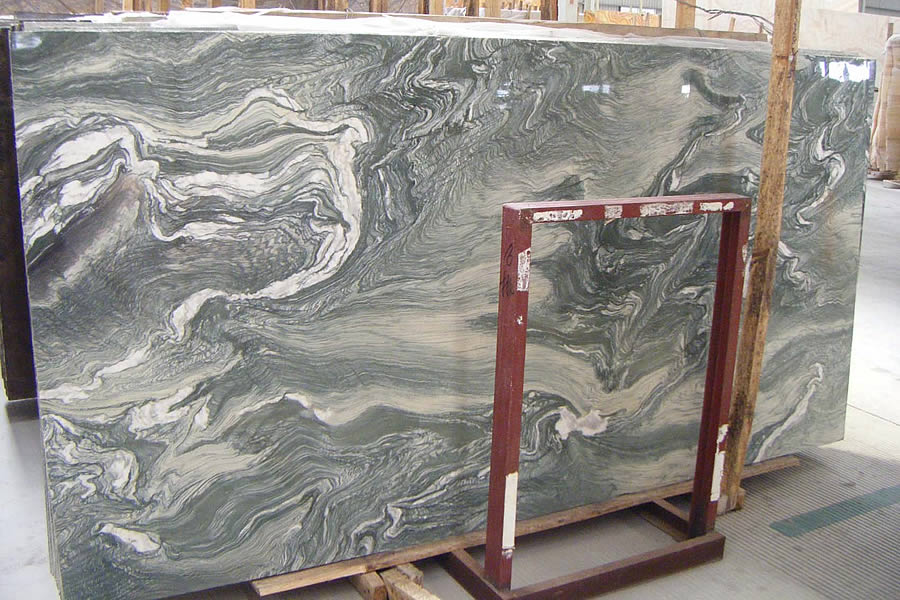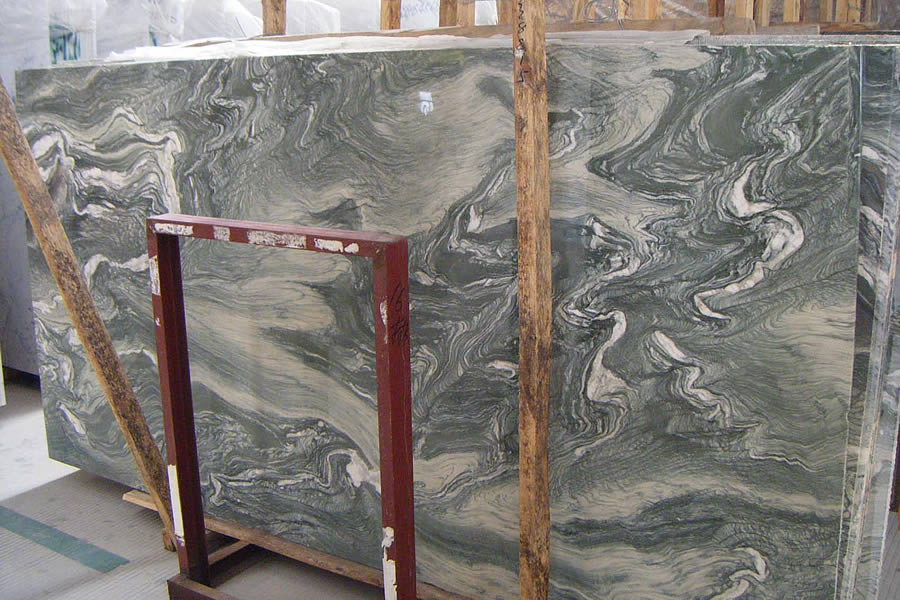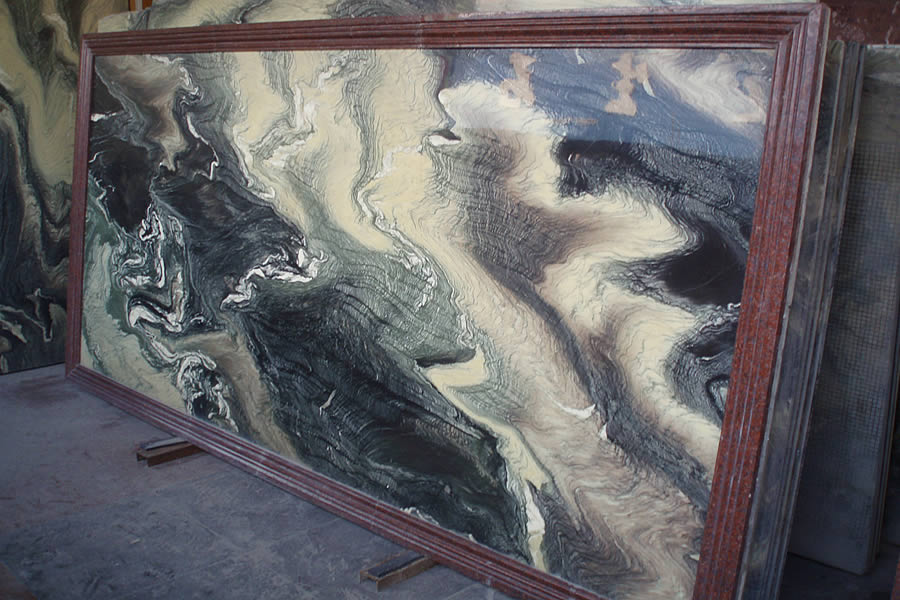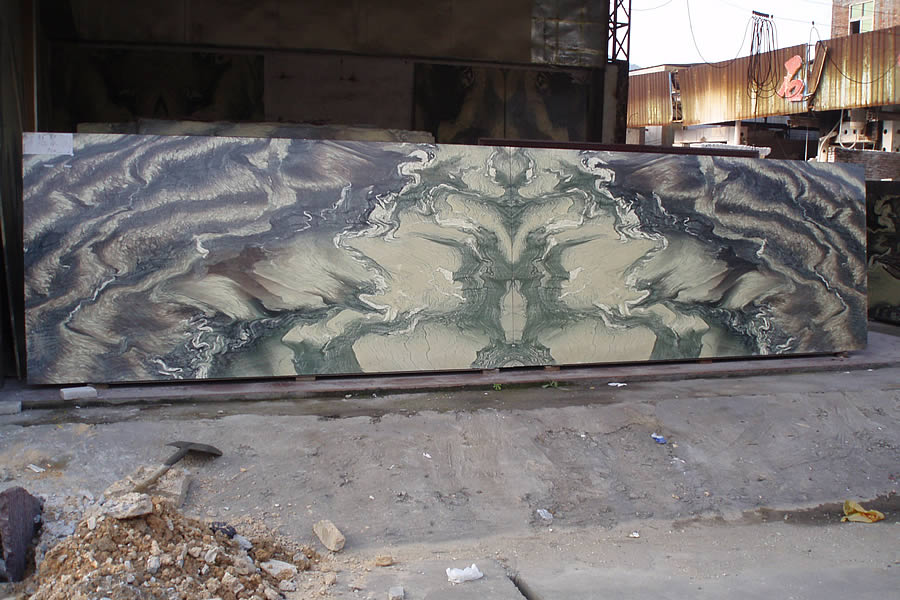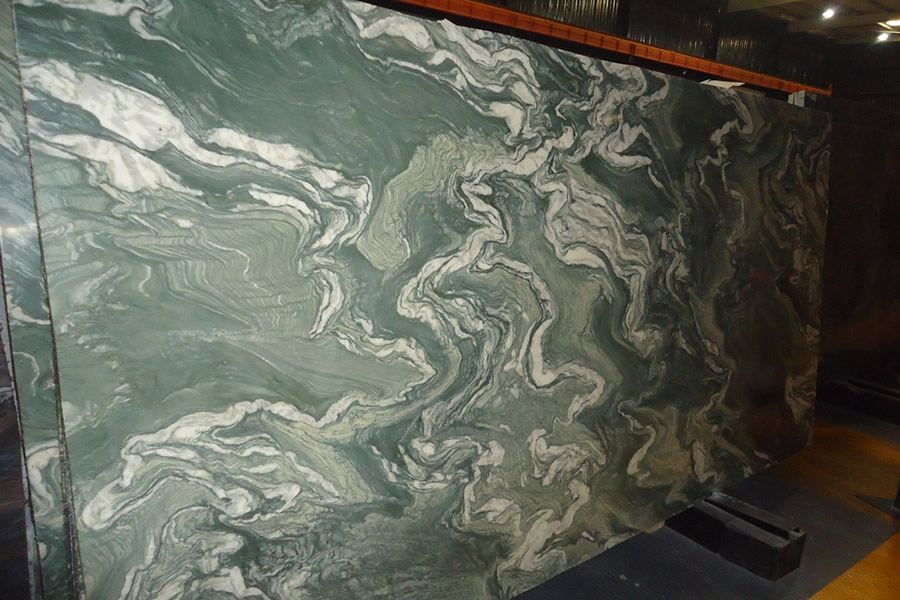 Cipollino Ondulato
Italy

Marble

Polished, Honed, Antiqued, etc.

Interior Decoration, Exterior Decoration, Wall Tile, Flooring Tile
Details & Cases
Cipollino Ondulato Marble: A Gem of Nature's Artistry
Cipollino Ondulato Marble, also known as "Onion Wave Marble," is a captivating natural stone that has been admired for its unique beauty and elegance for centuries. Quarried primarily in Italy, this exquisite marble is renowned for its distinctive wavy patterns that resemble the layers of an onion, hence its name. One of the most striking features of Cipollino Ondulato Marble is its color palette. The base color ranges from creamy white to light beige, providing a neutral backdrop that effortlessly complements any design scheme. The mesmerizing waves of green, gray, and brown swirl throughout the stone, creating an enchanting visual effect that adds depth and character to any space. The intricate patterns found in Cipollino Ondulato Marble are a testament to the natural forces that shaped it over millions of years. These patterns are a result of the geological processes that occurred during the formation of the stone, including the movement and compression of various minerals. The result is a masterpiece of nature's artistry, a harmonious blend of colors and patterns that make each slab of Cipollino Ondulato Marble truly unique.
In addition to its aesthetic appeal, Cipollino Ondulato Marble is also highly regarded for its durability and versatility. Its dense structure and resistance to heat and moisture make it an ideal choice for various applications, including countertops, flooring, wall cladding, and even decorative accents. Whether used in residential or commercial settings, this marble exudes a sense of luxury and sophistication that is sure to impress. Maintaining the beauty of Cipollino Ondulato Marble is relatively easy. Regular cleaning with a mild detergent and a soft cloth is usually sufficient to keep it looking its best. However, it is important to avoid using harsh chemicals or abrasive cleaners that can damage the surface. Regular sealing is also recommended to help protect the marble from stains and etching caused by acidic substances. As with any natural stone, each slab of Cipollino Ondulato Marble is a unique work of art, reflecting the beauty and diversity of the natural world. Its timeless elegance and versatility make it an excellent choice for adding a touch of sophistication to any space. Whether used in a modern, minimalist design or a more traditional setting, Cipollino Ondulato Marble is sure to leave a lasting impression.
Specifications
---
The following is the size reference of the regular large slab, specification tile, countertop and vanity top. For other sizes, please contact us for customization.
Package Detail
---
Available thickness and Loading detail(full 20'GP for reference only)



Quality Control
---
1. Triple Inspection System Guarantees Best Quality.
2. First Inspection: Selection of raw material.
3. Second Inspection: Monitoring the whole process.
4. Third Inspection: Checking pcs by pcs, Color Difference Control.
5. well packed to prevent damage during long-distance transportation.
6. High solution detailed photos and free samples will be able to verify our quality.
7. All our products are insurance, if the tiles are broken during the transition, our after-sales will sort our the reasons and will sure you'll be properly compensated.