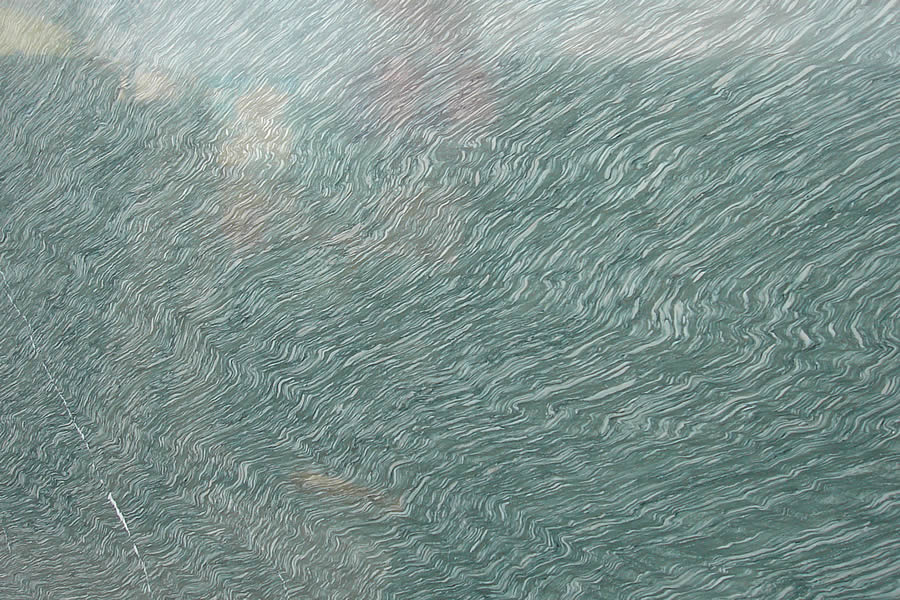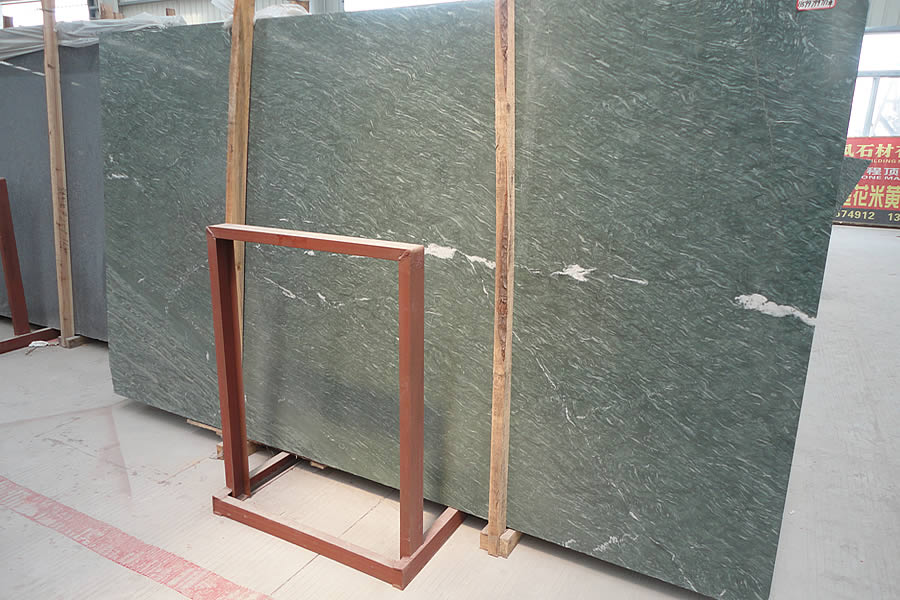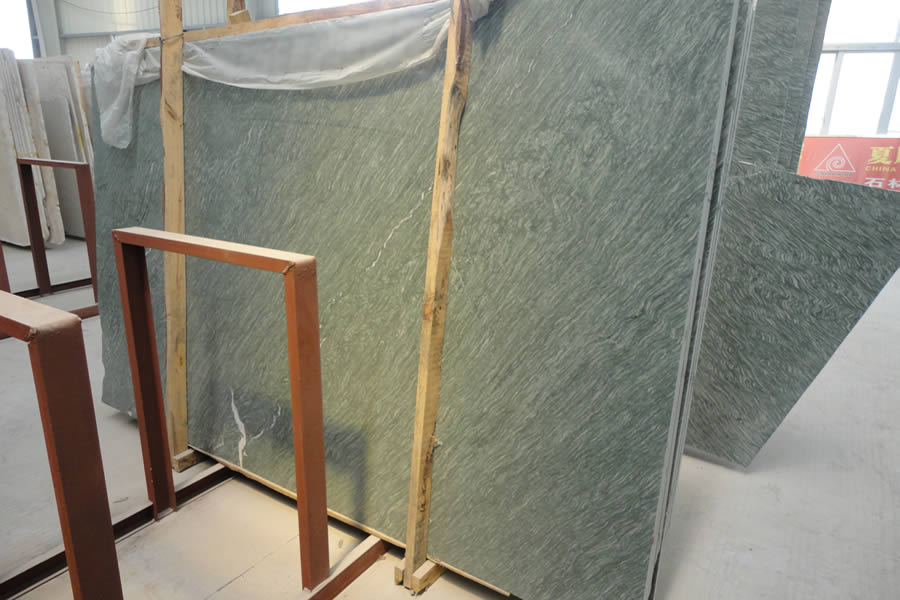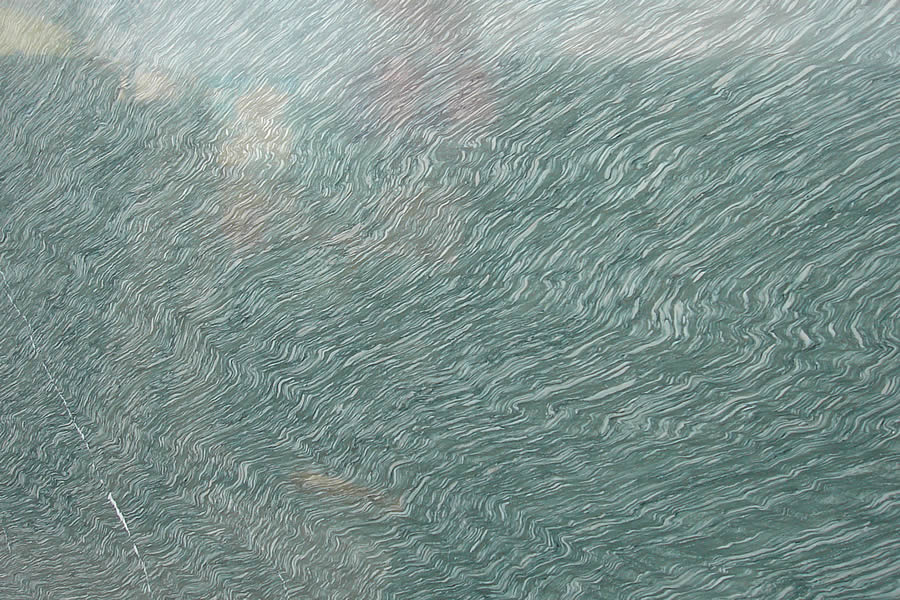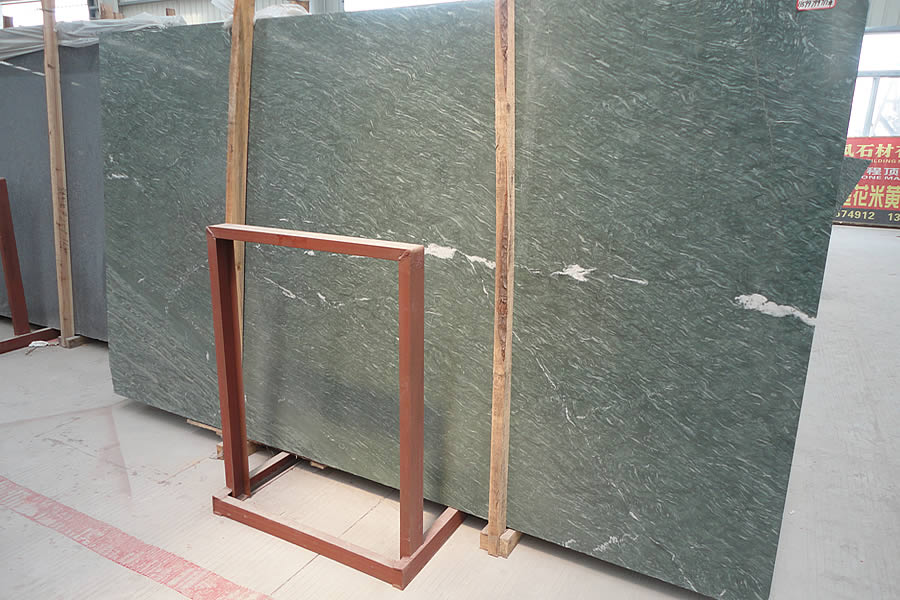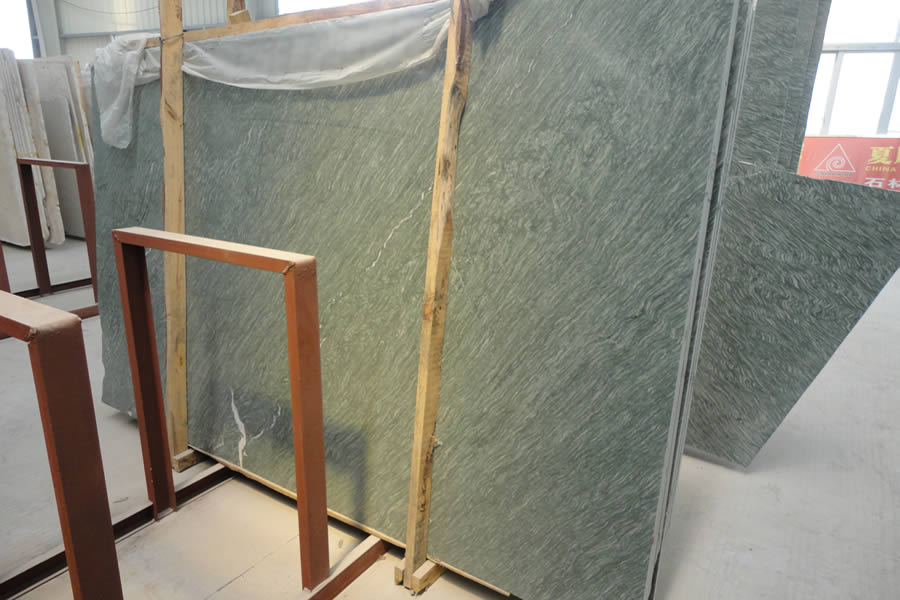 Green River
China

Marble

Polished, Honed, Antiqued, etc.

Interior Decoration, Exterior Decoration, Wall Tile, Flooring Tile
Details & Cases
Green River marble is a type of marble that is known for its stunning green color and unique patterns. This marble is highly sought after for its beauty and versatility in various architectural and design applications. One of the most distinctive features of Green River marble is its vibrant green color. The shades of green can range from light to dark, creating a visually striking appearance. This natural coloration is a result of the minerals present in the stone, such as serpentine and chlorite. The combination of these minerals gives the marble its characteristic green hue.
In addition to its color, Green River marble also exhibits captivating patterns. These patterns can vary greatly, from subtle veining to bold swirls and waves. The unique patterns add depth and character to any space where Green River marble is used. Whether it is used as a countertop, flooring, or wall cladding, this marble is sure to make a statement. Green River marble is not only visually appealing but also durable and long-lasting. It is a metamorphic rock that has been formed over millions of years through intense heat and pressure. This natural process results in a dense and hard stone that can withstand the test of time. It is resistant to scratches, stains, and heat, making it an ideal choice for areas with high foot traffic or where spills may occur. Another advantage of Green River marble is its versatility. It can be used in a variety of applications, both indoors and outdoors. In interior design, it can be used as a luxurious countertop material in kitchens and bathrooms. It can also be used as flooring, adding elegance and sophistication to any room. In outdoor spaces, Green River marble can be used for patio flooring, pool surrounds, or even as decorative accents in gardens. The extraction of Green River marble is done with great care to ensure minimal environmental impact. Sustainable mining practices are employed to minimize waste and preserve the natural landscape. Additionally, the transportation and installation of Green River marble can be done with minimal energy consumption, further reducing its carbon footprint.
In conclusion, Green River marble is a stunning natural stone that offers beauty, durability, and versatility. Its vibrant green color, unique patterns, and long-lasting qualities make it a popular choice among architects, designers, and homeowners. With its timeless appeal and environmentally friendly attributes, Green River marble is truly a treasure of nature.
Specifications
---
The following is the size reference of the regular large slab, specification tile, countertop and vanity top. For other sizes, please contact us for customization.
Package Detail
---
Available thickness and Loading detail(full 20'GP for reference only)



Quality Control
---
1. Triple Inspection System Guarantees Best Quality.
2. First Inspection: Selection of raw material.
3. Second Inspection: Monitoring the whole process.
4. Third Inspection: Checking pcs by pcs, Color Difference Control.
5. well packed to prevent damage during long-distance transportation.
6. High solution detailed photos and free samples will be able to verify our quality.
7. All our products are insurance, if the tiles are broken during the transition, our after-sales will sort our the reasons and will sure you'll be properly compensated.