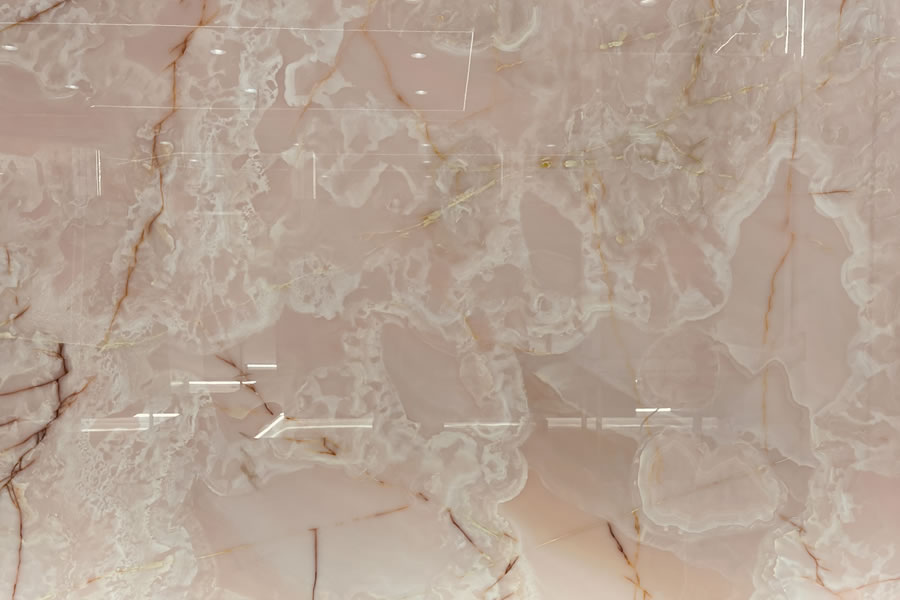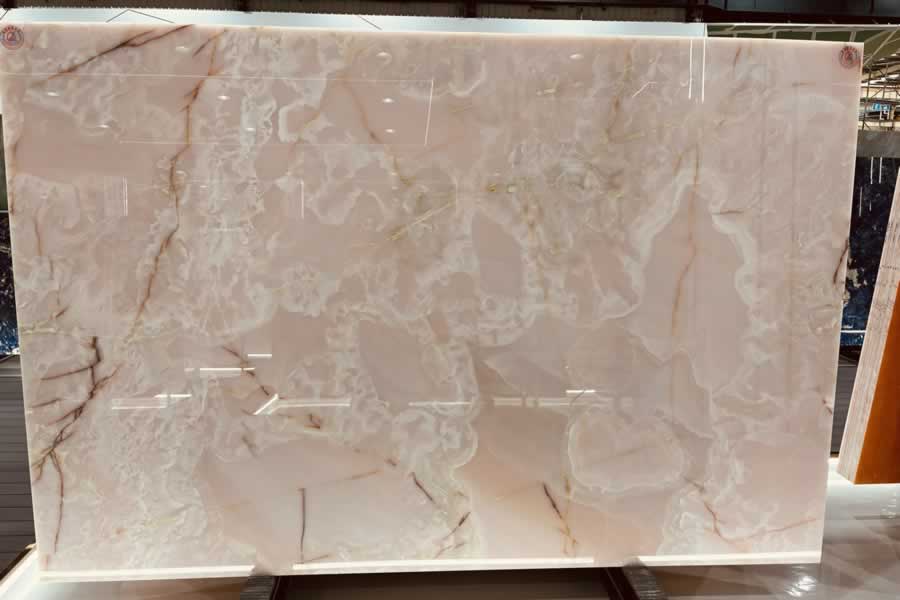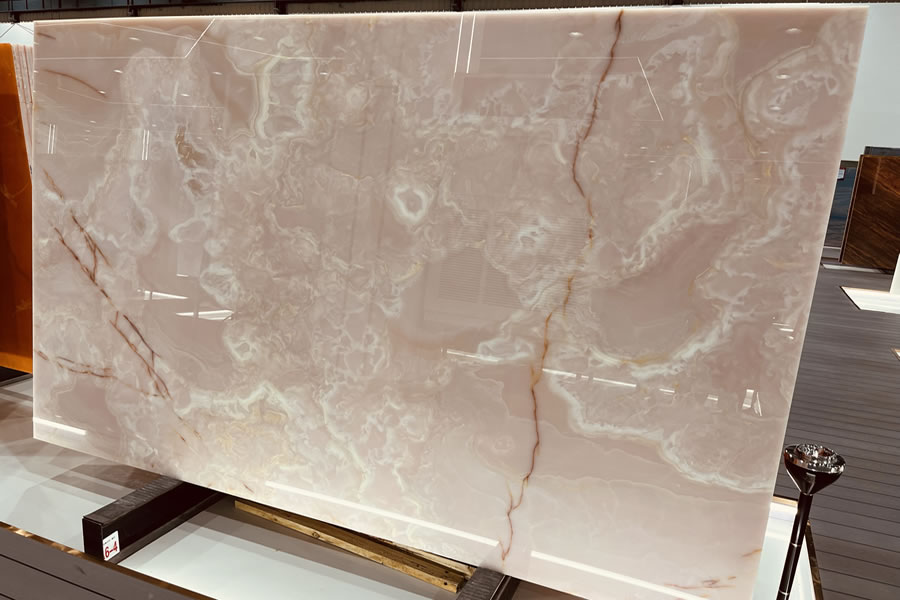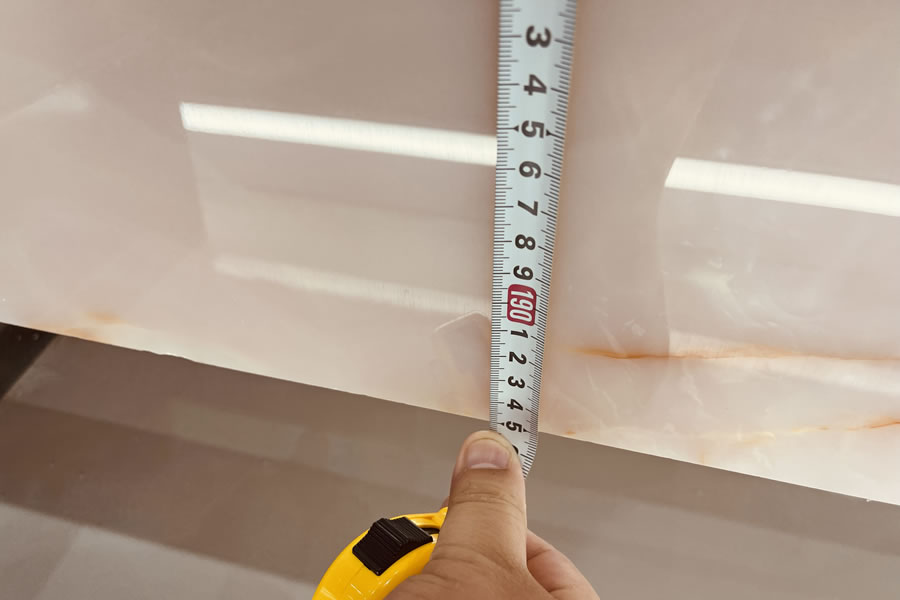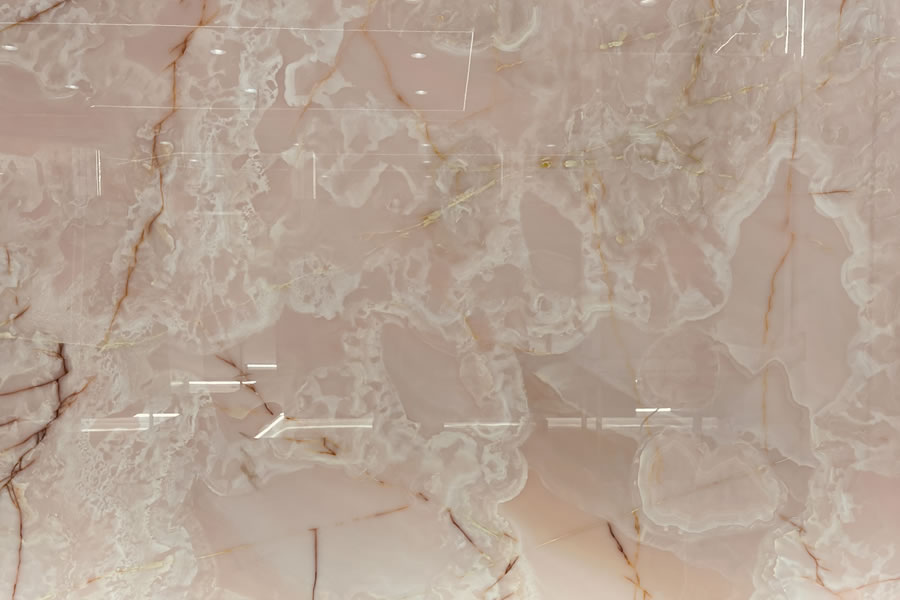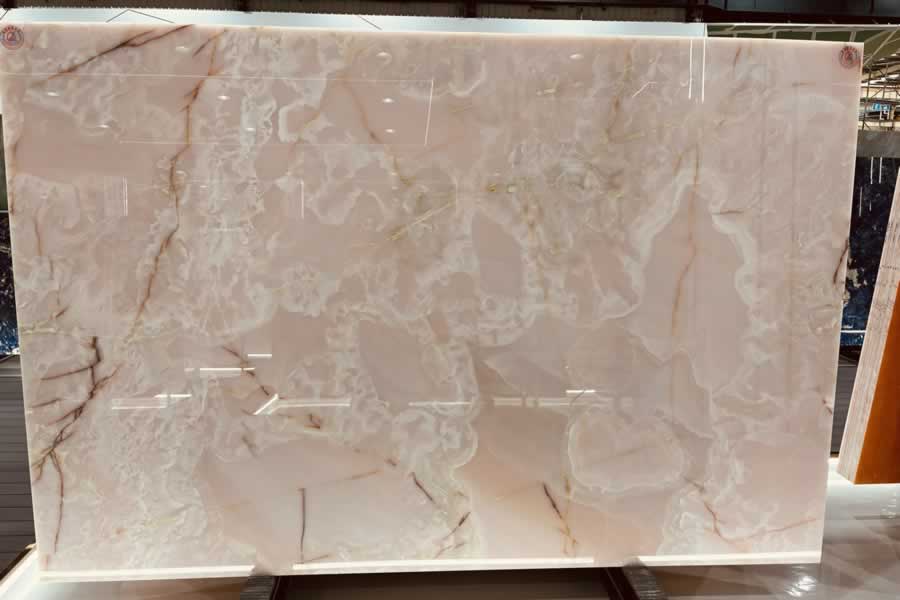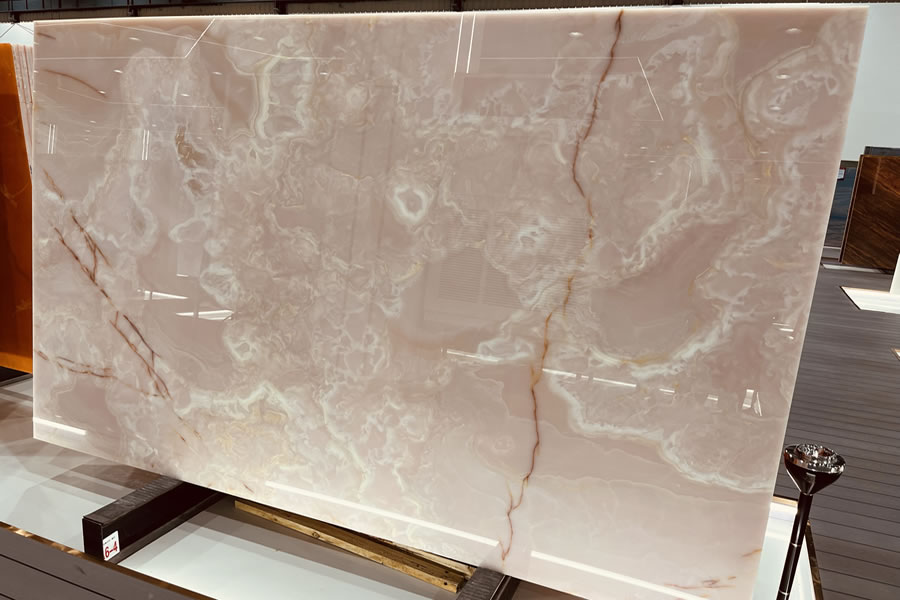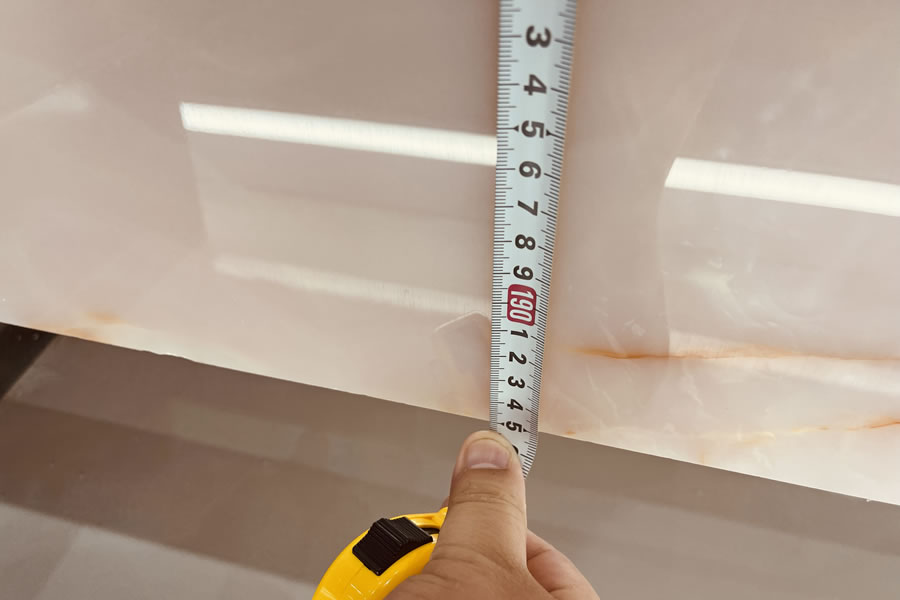 Pink Onyx
18mm thickness with pink net available
Details & Cases
Pink Onyx Slab: A Beautiful Addition to Your Interior Design

Pink Onyx is a stunning natural stone that is gaining popularity in the world of interior design. Known for its unique pink and white veining, it adds a touch of elegance and sophistication to any space. Pink Onyx slabs are highly sought after for their beauty and versatility, making them a perfect choice for both residential and commercial projects. One of the most notable features of Pink Onyx slabs is their vibrant color. The delicate pink tones, combined with the contrasting white veining, create a mesmerizing visual effect that instantly grabs attention. Whether used as a countertop, backsplash, or even as a statement wall, Pink Onyx slabs become the focal point of any room, adding a sense of luxury and refinement.

In addition to its aesthetic appeal, Pink Onyx is also known for its unique properties. This stone is renowned for its translucency, allowing light to pass through it. When properly backlit, Pink Onyx slabs create a breathtaking effect, almost resembling a work of art. The interplay between light and stone enhances the natural beauty of the veining, making each slab a one-of-a-kind masterpiece. Pink Onyx slabs are versatile in their application, making them suitable for various design styles. Whether you prefer a modern, minimalistic look or a more traditional, opulent feel, Pink Onyx can be incorporated seamlessly. Its soft and warm tones complement a wide range of color palettes, making it easy to integrate into existing décor or to build an entire design concept around it. Furthermore, Pink Onyx is a durable and long-lasting material, making it practical for everyday use. It is resistant to scratches, stains, and heat, ensuring that your investment will stand the test of time. With proper care and maintenance, Pink Onyx slabs will retain their beauty for years to come, making them a worthwhile addition to your space.

In conclusion, Pink Onyx slabs are a perfect choice for those seeking to add a touch of elegance and luxury to their interior design. With its vibrant pink color, unique veining, and impressive durability, Pink Onyx is a versatile and timeless material that will elevate any space. Whether used in residential or commercial projects, Pink Onyx slabs are sure to create a stunning visual impact that will be admired by all.
Specifications
---
The following is the size reference of the regular large slab, specification tile, countertop and vanity top. For other sizes, please contact us for customization.
Package Detail
---
Available thickness and Loading detail(full 20'GP for reference only)



Quality Control
---
1. Triple Inspection System Guarantees Best Quality.
2. First Inspection: Selection of raw material.
3. Second Inspection: Monitoring the whole process.
4. Third Inspection: Checking pcs by pcs, Color Difference Control.
5. well packed to prevent damage during long-distance transportation.
6. High solution detailed photos and free samples will be able to verify our quality.
7. All our products are insurance, if the tiles are broken during the transition, our after-sales will sort our the reasons and will sure you'll be properly compensated.